CR Easy Updates
This content management system/program allows YOU to maintain your own equine or canine (or feline, or bovine...) web site without having to learn web design!
Professional, custom-designed web sites...not from a template that competitors might also have. Your site will be UNIQUE, custom-tailored to your own desired look.

You can update your own site, any time, from any online computer, without having to learn HTML or any web design program!

Each time you update your own site, it will be at NO expense to you. No fees to the web designer!

Your customers will come back more often, because your site will have frequent changes for them to see...not just when a web designer has time to perform your updates!

Affordable, easy-to-maintain, great-looking web sites help your business succeed with maximum profit and maximum ease!
New Features!
We have added a photo gallery, which doesn't appear on the example site.

New photo handling method. When viewers click a thumbnail image, a window opens showing the images full sized and allows viewers to click to view previous and next images as well.
See some of the recent web sites (below) for examples of CR Easy Updates in action.
How Does It Work?
Click here to read instructions. This is a SIMPLE program to use, but you'll need a little bit of assistance at first.

Basically, you log in to an administrative area, where you can see options for adding "items" (horses, or whatever you sell) or for editing those items as well as main pages.

When adding or editing an item, you simply fill in blanks by typing. You can browse for images on your computer to add. When you are finished with the item's information, you click a button at the bottom of the page and the program creates your web page for you.
What Skills Are Needed for Using CR Easy Updates?
Typing...you must be able to type the text that will show up on your web site.

Photo resizing...Most digital cameras take pictures that are 2 or more FEET wide. Obviously, this does not work well for web sites. I can give you tops for resizing your pictures using free image editing programs, or can help you find instructions if you have a graphic editing program that I am not familiar with.

Finding photos on your computer...If you can attach a picture to an e-mail message, you probably already have this skill.

There will be a little bit of learning as you navigate in the editing program to find features. But, I kept it as simple as possible so you don't have to learn very much.
---
Recent Web Sites: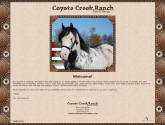 Coyote Creek Ranch
Content Maintained by Owner via CR Easy Updates!


Silver Ridge Labrador Retrievers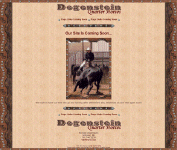 Degenstein Quarter Horses
Content Maintained by Owner via CR Easy Updates!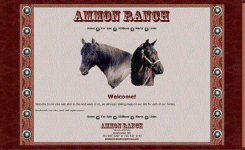 Ammon Ranch
Content Maintained by Owner via CR Easy Updates!


Fillmore Swap Meet
Non-Profit Organization


Copper Rose Leather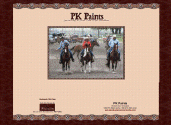 PK Paints
Content Maintained by Owner via CR Easy Updates!